What if Tolstoy and Gandhi were online?
Posted by Janice Scheckter on 18 October 2022 1:00 PM CAT
Last week I did something, I can't recall doing too often across 30 years of running businesses. I bunked work, but with good reason. I had the rare opportunity of a private tour of the Brenthurst Library[1].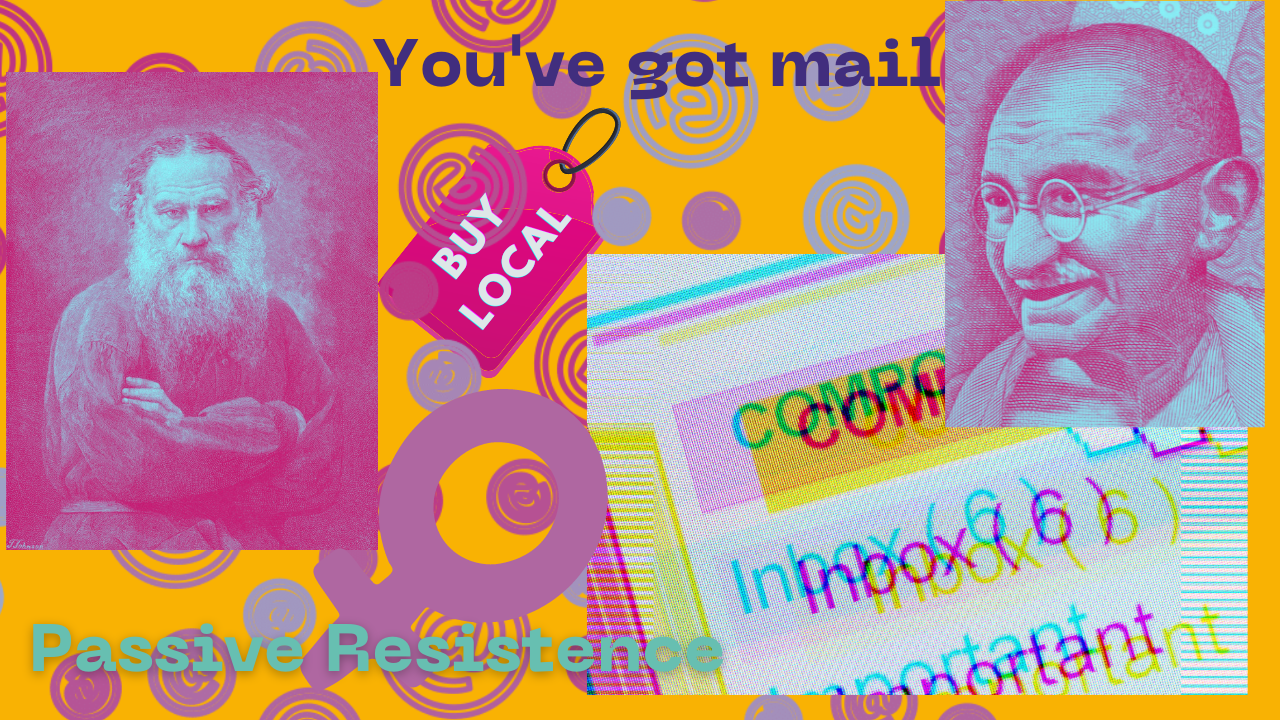 On the visit, we were treated to the original copy of a letter from Leo Tolstoy to Mahatma Gandhi, an exchange that had started in 1908 and continued up until Tolstoy's death.
"I read your book with great interest," Tolstoy wrote of Gandhi's "Hind Swaraj" ("Indian Home Rule") "because I think that the question you treat in it – passive resistance – is a question of the greatest importance not only for India but for the whole of humanity."
Tolstoy wrote of the dissemination of truth in a society based on coercion. Today one could argue that most societies around us are, to some extent, based on coercion. But one cannot but wonder what Tolstoy and Gandhi would have achieved with the digital dissemination tools we have today?
AND that bizarre thought, diverted my mind to where we experience coercion? Government, business, politicians, Meta aka Facebook, Twitter…
As a long-time advocate of digital communities that shift 'proprietary' to 'shared', and 'one truth' to many interpretations; that shift 'my idea' to 'our solution' and even that may evolve beyond the initial concepts, I cannot help but think how connected communities are strengthened to overcome coercion.
In 1921 Gandhi expanded his nonviolent non-co-operation platform to include the swadeshi policy, the boycott of foreign-made goods, especially British goods. Linked to this was his advocacy that khadi (homespun cloth) be worn by all Indians instead of British-made textiles. What a great digital community this would make showcasing khadi producers and the encompassing value chain.
Gandhi recruited women to participate in the salt tax campaigns and the boycott of foreign products, which gave many women a new self-confidence and dignity in the mainstream of Indian public life. Another community opportunity focused on gender empowerment!
Men and women across history have mobilised communities for truth, social justice, economic growth, education, the right to health care, etc, etc.
We have lessons and we have the technology. What's to stop us?
---
[1] The Brenthurst Library is a private repository of Africana in Johannesburg built by Harry Oppenheimer in 1984 as he started to disengage from the family's mining interests. It houses a collection of some 20,000 volumes, including rare manuscripts and documents. Among these were the only complete record of the proceedings of the treason trial of Nelson Mandela, until the papers were handed over to the Mandela estate in November 2008.